Directory Of Halloween Movies for Your Frightening Pleasure
Classic Halloween Movies
2000's Haunting Halloween Movies, Videos, Films, DVD's
Classic Haunting Films are Listed Below by Date' Newest to Oldest
For All Your Haunting Halloween Pleasure
2000's
Other Years 20's | 30's | 40's | 50's | 60's | 70's | 80's | 90's | 00's
See Full 2000's Movie Descriptions Below
Click images to learn more or buy movies!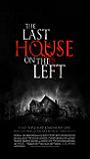 Last House on the Left (2009)
Sadistic brutal violence including a rape and disturbing images, language, nudity and some drug use. Mari and her friend are kidnapped by a prison escapee and his crew. Her family will make them curse the day they came to The Last House on the Left.
Cast: Tony Goldwyn, Monica Potter, Sara Paxton, Garret Dillahunt, Aaron Paul
Director: Dennis Iliadis
Runtime:1 hr. 49 min.
Rating: R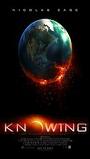 Knowing (2009)
A gripping action-thriller of global proportions about a professor (Nicolas Cage) who stumbles on terrifying predictions about the futureóand sets out to prevent them from coming true.
Cast: Nicolas Cage, Rose Byrne, Chandler Canterbury, Ben Mendelsohn, Lara Robinson
Director: Alex Proyas Runtime:1 hr. 55 min.
Rating: PG-13 disaster sequences, disturbing images and brief strong language.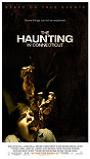 The Haunting in Connecticut (2009)
Based on a chilling true story, It charts one family's terrifying, real-life encounter with the dark forces of the supernatural. When the Campbell family moves to upstate Connecticut, they soon learn that their charming Victorian home has a disturbing history, a transformed funeral parlor where inconceivable acts occurred.
Cast: Virginia Madsen, Martin Donovan, Kyle Gallner, Elias Koteas, Amanda Crew. Director: Peter Cornwell. Runtime:1 hr. 32 min.
PG-13some intense sequences of terror and disturbing images.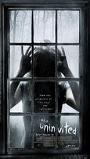 The Uninvited (2009)
Anna (Emily Browning) returns home after spending time in the hospital following the tragic death of her mother. Her recovery suffers a setback when she discovers her father (David Strathairn) has become engaged to her motherís former nurse , Rachel (Elizabeth Banks). That night, Anna is visited by her mother's ghost, who warns her of Rachel's intentions.
Cast: Emily Browning,Elizabeth Banks,Arielle Kebbel,David Strathairn,Maya Massar. Director: Charles Guard, Runtime:1 hr. 27 min.
Rating: PG-13 violent, language including sexual references, nudity, drugs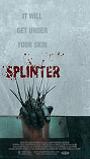 Splinter (2008)
Trapped in an isolated gas station by a veracious Splinter parasite that transforms its still living victims into deadly hosts, a young couple and an escaped convict must find a way to work together to survive this primal terror.
Cast: Shea Whigham, Paulo Costanzo, Jill Wagner, Rachel Kerbs
Director: Toby Wilkins
Runtime:1 hr. 22 min.
Rating: R violence, gore and language.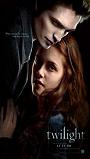 Twilight (2008)
An action-packed, modern-day love story between a teen girl and a vampire. Bella Swan (Kristen Stewart) is sent to live with her father in the rainy little town of Forks, Washington, she doesnít expect much to change. Then she meets the mysterious and dazzlingly beautiful Edward Cullen (Robert Pattinson), a vampire. Cast: Kristen Stewart, Robert Pattinson, Billy Burke, Peter Facinelli, Elizabeth Reaser, Cam Gigandet, Nikki Reed.
Director: Catherine Hardwicke. Runtime: 2 hr. 0 min.
Rating: PG-13 some violence and a scene of sensuality.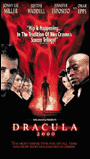 Dracula 2000 (2000)
Another telling of the Dracula tale but with a Biblical twist. A killer soundtrack lights up this already good movie. Not the greatest, but definitely in the mindless pleasure category!
Starring: Jonny Lee Miller, Christopher Plummer
Director: Patrick Lussier
Runtime: 127 minutes
Rating: R

© Website Copyright Protected All Rights Reserved.