Directory Of Halloween Movies for Your Frightening Pleasure
Classic Halloween Movies
1920's - 1930's Haunting Halloween
Movies, Videos, Films, DVD's
Classic Haunting Films are Listed Below by Date' Newest to Oldest
For All Your Haunting Halloween Pleasure
1920's - 1930's
Other Years 20's | 30's | 40's | 50's | 60's | 70's | 80's | 90's | 00's
See Full 1920's & 1930's Movie Descriptions Below
Click images to learn more or buy movies!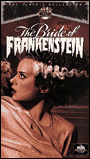 The Bride of Frankenstein (1935)
Dark, witty sequel about mad doctor creating a mate for his monster. This favorite of critics is still capable of providing heart-thumping jolts for fans of classic horror.
Starring: Boris Karloff, Colin Clive
Director: James Whale
Runtime: 75 minute
Rating: NR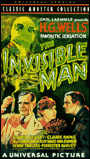 The Invisible Man (1933)
Intriguing tale of unstable chemist whose invisibility formula makes him both insane and unseen. Macabre humor, remarkable special effects for the time make this fascinating entertainment for classic horror fans.
Starring: Claude Rains, Gloria Stuart
Director: James Whale
Runtime: 71 minutes
Rating: NR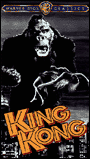 King Kong (1933)
Classic horror thriller about a very large, monstrous ape running amok after being brought to New York City. Though somewhat dated, its groundbreaking effects, still-powerful beauty-and-the-beast drama are considered required viewing for genre fans, cinema buffs.
Starring: Fay Wray, Bruce Cabot
Directors: Merian C. Cooper, Ernest B. Schoedsack
Runtime: 105 minutes
Rating: NR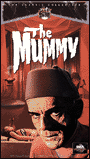 The Mummy (1932)
Reincarnated mummy stalks Egypt for modern bride in chilly horror classic. Masterful atmosphere, dominant Karloff performance add distinction to this film.
Starring: Boris Karloff, Zita Johann
Director: Karl Freund
Runtime: 72 minutes
Rating: NR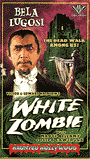 White Zombie (1932)
Lugosi tyrannizes Caribbean island with zombie slaves in zero-budget cult masterpiece. Amateurish acting, minuscule budget overcome through eerily poetic, dreamlike stylistics. Requisite viewing for underground horror, cult cinema admirers.
Stars: Bela Lugosi, Madge Bellamy
Director: Victor Halperin
Rating: NR
Runtime: 73 minutes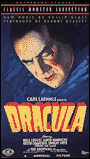 Dracula (1931)
Classic tale of a Transylvanian vampire who searches for blood in this genre-creating horror classic. This movie set the tone for all future vampire films. Film history buffs and those who love vampires will enjoy it.
Starring: Bela Lugosi, Helen Chandler
Director: Tod Browning
Runtime: 84 minutes
Rating: NR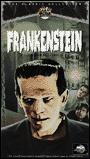 Frankenstein (1931)
Timeless tragedy about mad scientist creating murderous-yet-childlike creature. This founding example of the monster movie still fascinates horror fans, film history buffs with its still-chilling suspense, sterling performances.
Starring: Boris Karloff, Colin Clive
Director: James Whale
Runtime: 70 minutes
Rating: NR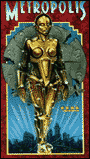 Metropolis (1926)
Silent masterpiece about oppressed workers rebelling still wins acclaim for evocative set designs, innovative special effects. Compulsory for students of cinema. Appreciated by fantasy buffs in mood for slower-paced classic.
Starring: Brigitte Helm, Alfred Abel
Director: Fritz Lang
Runtime: 90 minutes
Rating: NR
Nosferatu (1922)
First filmed version of Dracula tale is considered a classic for its eerie visuals, chilling performances. Still considered a must for classic horror fans, art-house devotees looking for spooky atmospherics.
Starring: Max Schreck, Alexander Granach
Director: F.W. Murnau
Runtime: 63 minutes
Rating: NR
© Website Copyright Protected All Rights Reserved.