Directory Of Halloween Movies for Your Frightening Pleasure
Classic Halloween Movies
1940's Haunting Halloween Movies, Videos, Films, DVD's
Classic Haunting Films are Listed Below by Date' Newest to Oldest
For All Your Haunting Halloween Pleasure
1940's
Other Years 20's | 30's | 40's | 50's | 60's | 70's | 80's | 90's | 00's
See Full 1940's Movie Descriptions Below
Click images to learn more or buy movies!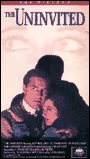 The Uninvited (1944)
Gothic style ghost story about a brother and sister investigating their haunted house. Still praised by today's critics as chillingly scary. Eerie cinematography, moody and spooky!
Stars: Ray Milland, Ruth Hussey
Director: Lewis Allen
Rating: Not Rated
Runtime: 98 minutes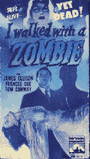 I Walked With A Zombie (1943)
Atmospheric tale of voodoo possession offers stunning look and haunting, dreamlike mood. Fans of psychological horror, vintage drama will appreciate this exotic chiller; essential viewing for Lewton/Tourneur devotees.
Stars: Frances Dee, Tom Conway
Director: Jacques Tourneur
Rating: NR
Runtime: 69 minute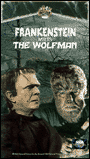 Frankenstein Meets the Wolfman (1942)
Get two monsters for the price of one in competently-made horror quickie. Schlock lovers rejoice, classic horror lovers beware: ludicrous script, Lugosi's "performance" make this highly amusing, but rarely horrifying.
Starring: Lon Chaney Jr., Bela Lugosi
Director: Roy William Neill
Runtime: 73 minutes
Rating: NR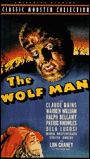 The Wolf Man (1941)
After he's bitten by werewolf, young man transforms into vicious wolf man with every full moon. Chilling story and spectacular make-up effects provide a thrilling romp for classic horror buffs. A must-see classic!!
Starring: Lon Chaney Jr., Evelyn Ankers
Director: George Waggner
Runtime: 70 minutes
Rating: NR
© Website Copyright Protected All Rights Reserved.