Directory Of Halloween Movies for Your Frightening Pleasure
Classic Halloween Movies
1950's Haunting Halloween Movies, Videos, Films, DVD's
Classic Haunting Films are Listed Below by Date' Newest to Oldest
For All Your Haunting Halloween Pleasure
1950's
Other Years 20's | 30's | 40's | 50's | 60's | 70's | 80's | 90's | 00's
See Full 1950's Movie Descriptions Below
Click images to learn more or buy movies!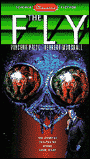 The Fly (1958)
Classic sci-fi horror tale about scientist swapping genes with a fly begins slowly, but builds to memorably chilling, absurd finale. (Help me! Help me!!) A must-see for genre fans.
Starring: Vincent Price, David Hedison
Director: Kurt Neumann
Runtime: 94 minutes
Rating: NR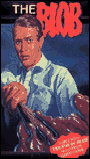 The Blob (1958)
Classic sci-fi/horror B-movie about a gelatinous threat from outer space. This was a rollicking treat for teen drive-in dates in the '50s. Still holds pleasure for fans of campy horror.
Starring: Steve McQueen, Aneta Corseaut
Director: Irvin S. Yeaworth Jr.
Runtime: 80 minutes
Rating: NR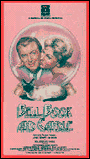 Bell, Book & Candle (1958)
It's not scary at all, it's just a cute film. An enchanting witch puts a publisher under her spell in this engaging romantic comedy. Appealing performances, wacky characters, witty dialog and warmhearted romance provides great escapist fun for the whole family.
Stars: James Stewart, Kim Novak
Director: Richard Quine
Not Rated
Runtime: 106 minutes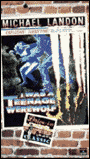 I Was a Teenage Werewolf (1957)
Teenage lycanthrope can't control his appetite and hair growth after run-in with mad hypnotherapist in 1950s classic. Landon's debut and film's atmosphere will be appreciated by many.
Starring: Michael Landon, Yvonne Lime
Director: Gene Fowler
Runtime: 76 minutes
Rating: NR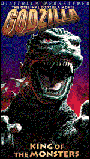 Godzilla, King of the Monsters (1956)
Classic Japanese sci-fi about towering, fire-breathing lizard laying waste to scale model of Tokyo. Monster-movie fans will love its rubbery effects, while the comically dubbed dialogue appeals to camp lovers.
Starring: Raymond Burr, Takashi Shimura
Directors: Inoshiro Honda, Terry Morse
Runtime: 80 minutes
Rating: NR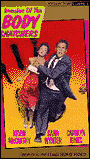 Invasion of the Body Snatchers (1956)
Sci-fi cult classic about human replicas hatched from plant pods still induces chills. A must-see for true sci-fi buffs. With its philosophical undertones, it even holds appeals to non-genre fans.
Starring: Kevin McCarthy, Dana Wynter
Director: Don Siegel
Runtime: 80 minutes
Rating: NR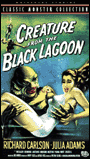 Creature from the Black Lagoon (1954)
A favorite classic, much-imitated sci-fi/horror date movie was a hit with 1950s audiences. Classic sci-fi buffs and fans of camp find plenty of entertainment here. The sequels aren't to bad either!
Starring: Richard Carlson, Julie Adams
Director: Jack Arnold
Runtime: 79 minutes
Rating: G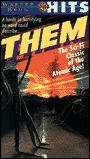 Them! (1954)
Atomic test-created giant ant mutations run amok in 50s sci-fi classic. Classic horror/sci-fi enthusiasts will be drawn in by intelligent script, building tension, and acclaimed, though dated, special effects.
Starring: James Whitmore, Edmund Gwenn
Director: Gordon Douglas
Runtime: 93 minutes
Rating: NR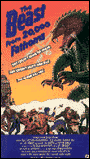 The Beast from 20,000 Fathoms (1953)
Sci-fi/thriller about an irritated dinosaur trashing Manhattan after being awakened by nuclear tests. Monster movie fans should get kicks from the classic claymation effects, though some will find its 1950s earnestness hokey.
Starring: Paul Christian, Paula Raymond
Director: Eugene Lourie
Runtime: 80 minutes
Rating: NR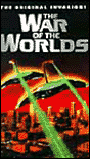 The War of the Worlds (1953)
Big-budget Hollywood adaptation of H.G. Wells' novel about Martian invasion of Earth. Classic sci-fi fans will enjoy the vintage effects. This was the catalyst behind ID4.
Starring: Gene Barry, Les Tremayne
Director: Byron Haskin
Runtime: 85 minutes
Rating: G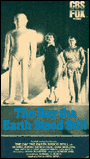 The Day the Earth Stood Still (1951)
Much-loved sci-fi classic about alien warning against nuclear explosions has acclaimed performances, compelling character development, moody feel. Considered by critics a masterpiece, this genre-bender holds wide appeal.
Starring: Michael Rennie, Patricia Neal
Director: Robert Wise
Runtime: 88 minutes
Rating: G
© Website Copyright Protected All Rights Reserved.