Directory Of Halloween Movies for Your Frightening Pleasure
Classic Halloween Movies
1960's Haunting Halloween Movies, Videos, Films, DVD's
Classic Haunting Films are Listed Below by Date' Newest to Oldest
For All Your Haunting Halloween Pleasure
1960's
Other Years 20's | 30's | 40's | 50's | 60's | 70's | 80's | 90's | 00's
See Full 1960's Movie Descriptions Below
Click images to learn more or buy movies!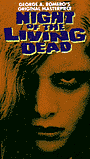 Night Of The Living Dead (1968)
The story of flesh-eating zombies overrunning the Midwestern, possibly the country. This film is a black and white classic, still packs some scary punches and has a surprise ending.
Stars: Duane Jones, Judith O'Dea
Director: George A. Romero
Rating: NR
Runtime: 96 minutes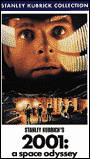 2001: A Space Odyssey (1968)
Highly influential, visually impressive, mind-bending tale of space travel, mysterious monoliths, and too-smart computers is considered a sci-fi landmark. Still widely appealing to genre fans and film buffs.
Starring: Keir Dullea, Gary Lockwood
Director: Stanley Kubrick
Runtime: 138 minutes
Rating: G
It's The Great Pumpkin Charlie Brown! (1966)
How can you get into the Halloween spirit without watching this?? It's a definite classic for young and old. Linus is waiting for the Great Pumpkin while those around him trick or treat. Will he be rewarded for his vigilance or left out in the cold once?
Starring: Charlie Brown, Linus, Lucy, Snoopy
Runtime: 25 minutes
Rating: Not Rated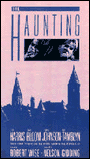 The Haunting (1963)
Classic ghost story by Shirley Jackson relates the terrifying experiences of a group investigating a possibly haunted house. The fine cast and genuinely spooky atmosphere appeal to fans of eerie horror. The re-make may have had the special effects but this one has the heart.
Stars: Julie Harris, Claire Bloom
Director: Robert Wise
Rating: G
Runtime: 112 minutes
© Website Copyright Protected All Rights Reserved.