Directory Of Halloween Movies for Your Frightening Pleasure
Classic Halloween Movies
1970's Haunting Halloween Movies, Videos, Films, DVD's
Classic Haunting Films are Listed Below by Date' Newest to Oldest
For All Your Haunting Halloween Pleasure
1970's
Other Years 20's | 30's | 40's | 50's | 60's | 70's | 80's | 90's | 00's
See Full 1970's Movie Descriptions Below
Click images to learn more or buy movies!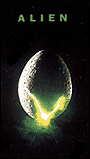 Alien (1979)
Horrifying, riveting tale of alien invading space ship was enormously popular. Critics agree this slime-fest is one of most effective sci-fi/horror films ever. Compulsory viewing for suspense, horror, terror fans.
Starring: Tom Skerritt, Sigourney Weaver
Director: Ridley Scott
Runtime: 117 minutes
Rating: R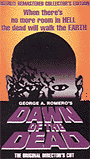 Dawn Of The Dead (1979)
A shopping mall into a fortress for the living to hide out against the dead in a world over run with zombies in this decent sequel. Major gore and in color this time!!
Stars: David Emge, Ken Foree
Director: George A. Romero
Rating: NR
Runtime: 130 minutes
Zombie AKA Island Of The Living Dead (1979)
Lucio Fulci's graphically violent tale of undead-on-the-loose flick has no redeeming qualities but excels at stomach-churning effects (including infamous wood splinter scene). Horror mavens eat this up (pun intended); others will want barf bag.
Stars: Tisa Farrow, Ian McCulloch
Director: Lucio Fulci
Rating: NR
Runtime: 91 minutes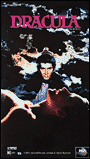 Dracula (1979)
A more modern version of Stoker's vampire tale. With its big-name cast and love story emphasis, this version will please romance lovers as well as vampire enthusiasts.
Starring: Frank Langella, Laurence Olivier
Director: John Badham
Runtime: 109 minutes
Rating: R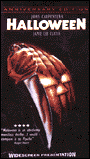 Halloween (1978)
This film started the slasher genre rolling. A masked murderer is stalking the teenagers of Hadenfield on Halloween, trying to finish something he started many years before. A huge smash, even the critics loved it and it still holds up today as one of the best suspenseful, well done horror flicks of our time.
Starring: Donald Pleasence, Jamie Lee Curtis
Director: John Carpenter
Runtime: 93 minutes Rating: R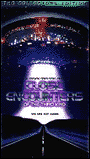 Close Encounters of the Third Kind (1977)
Tension-building sci-fi drama about a brush with extraterrestrials. Despite a somewhat dated feel, still thrilling for sci-fi buffs. Also widely appealing to drama and character study fans.
Starring: Richard Dreyfuss, Francois Truffaut
Director: Steven Spielberg
Runtime: 137 minutes
Rating: PG
Martin (1977)
Low-budget thriller about a vampire who uses a razor to pierce victims' veins. Blackly humorous film has a cult following. Appeals to those seeking mix of horror and crime genres.
Starring: John Amplas, Lincoln Maazel
Director: George A. Romero
Runtime: 95 minutes
Rating: R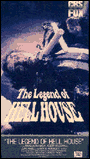 The Legend Of Hell House (1973)
Richard Matheson story of a group of people that are staying in a haunted house to try and dispel the ghost. Suspenseful mystery unfolds as they figure out who the ghost is and why he's still there.
Stars: Pamela Franklin, Roddy McDowall
Director: John Hough
Rating: PG
Runtime: 94 minutes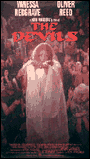 The Devils (1971)
Over-the-top surreal chronicle of 17th century witchcraft. Highly sexual, graphically violent cult favorite is a must-see for none-too-squeamish viewers in the mood for extremely offbeat, crazed, frenzied fare. Typical Ken Russell movie.
Stars: Vanessa Redgrave, Oliver Reed
Director: Ken Russell
Rating: R
Runtime: 108 minutes
© Website Copyright Protected All Rights Reserved.