Free Halloween Screensavers for Your Frightening Pleasure
Download Your Free Screensaver Here!
Get the Halloween mood with the Haunted Mansion 3D Screensaver! you can download Haunted Mansion 3D Screensaver 1.0 free now.
Haunted Mansion Screensaver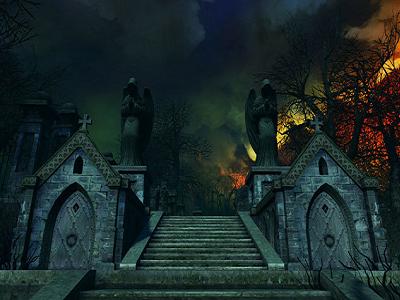 Features:
Behold the gothic-inspired gorgeously sinister landscape of the mysterious mansion, twisted old trees forming fantastic silhouettes against the huge full Moon, and the old Graveyard. It will send chills up your spine as you venture through this eerie and haunted structure.